Blog
Updated May 4, 2023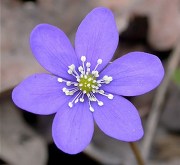 Iris Zhang
of Middlebury Connecticut recently visited the
Leroy Anderson House
and wrote about her experience in her website blog titled
Fine and Cozy Blog
. Here is the link to her article:
Leroy Anderson House on fineandcozyblog.org
.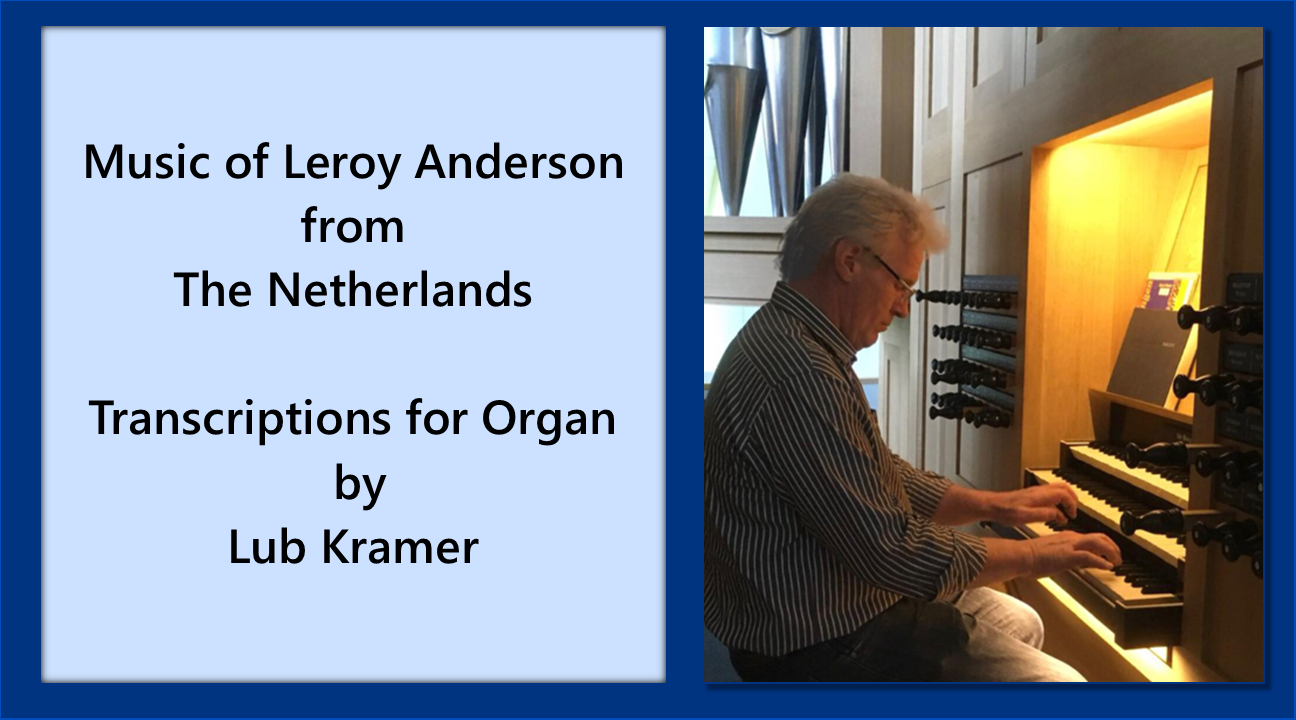 Lub Kramer has transcribed for organ and recorded his performances of the music of Leroy Anderson. You can enjoy his videos on his YouTube channel: Lub Kramer, orgel. Here is the link to his performance of: "The Golden Years" by Leroy Anderson, Lub Kramer, organ
Other transcriptions by Lub Kramer of the music of Leroy Anderson include: Belle of the Ball, The First Day of Spring, Jazz Legato, The Penny Whistle Song, Promenade, Sleigh Ride, Song of the Bells, Summer Skies, The Syncopated Clock and The Typewriter.
About Lub Kramer
Mr. Kramer has served as church organist for 48 years at the Sunday services of three reformed churches in his hometown of Urk, the Netherlands.

For 40 years Captain Kramer has been a fisherman and sailor, owner of his company and several ships. Although he is often at sea, he occasionally has long periods of time at home, which allows him to practice playing the organ.

The organ that you hear in these recordings is his home organ. You will hear some samples from historic Dutch organs including those at Dordrecht, Utrecht, Gorinchem and Westzaan.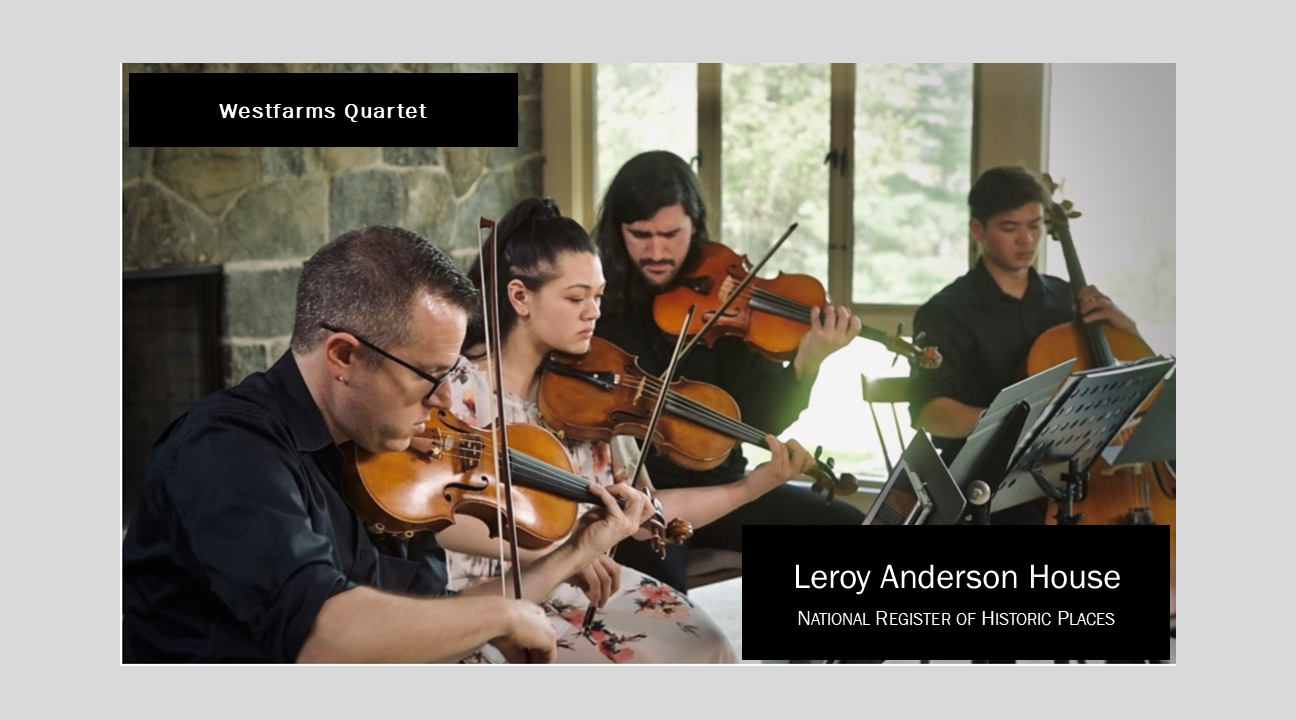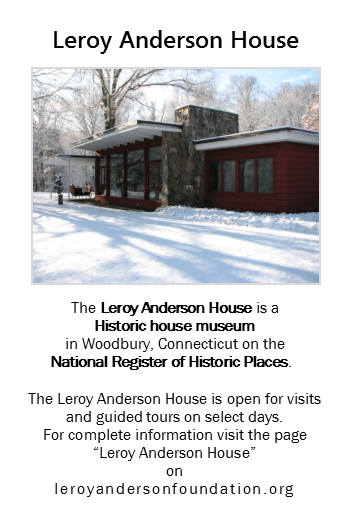 A large part of the exhibit from the Leroy Anderson House was at the Gallery Room at the Woodbury Public Library for the month of January 2023. We are grateful to the staff and volunteers at the Woodbury Public Library for making the exhibit, concert and two film screenings such a success. Woodbury Public Library
The Leroy Anderson House will open in February 2023 for tours by appointment only on weekends from Noon to 5pm. To schedule a tour, please send an email to
leroyandersonfoundation@gmail.com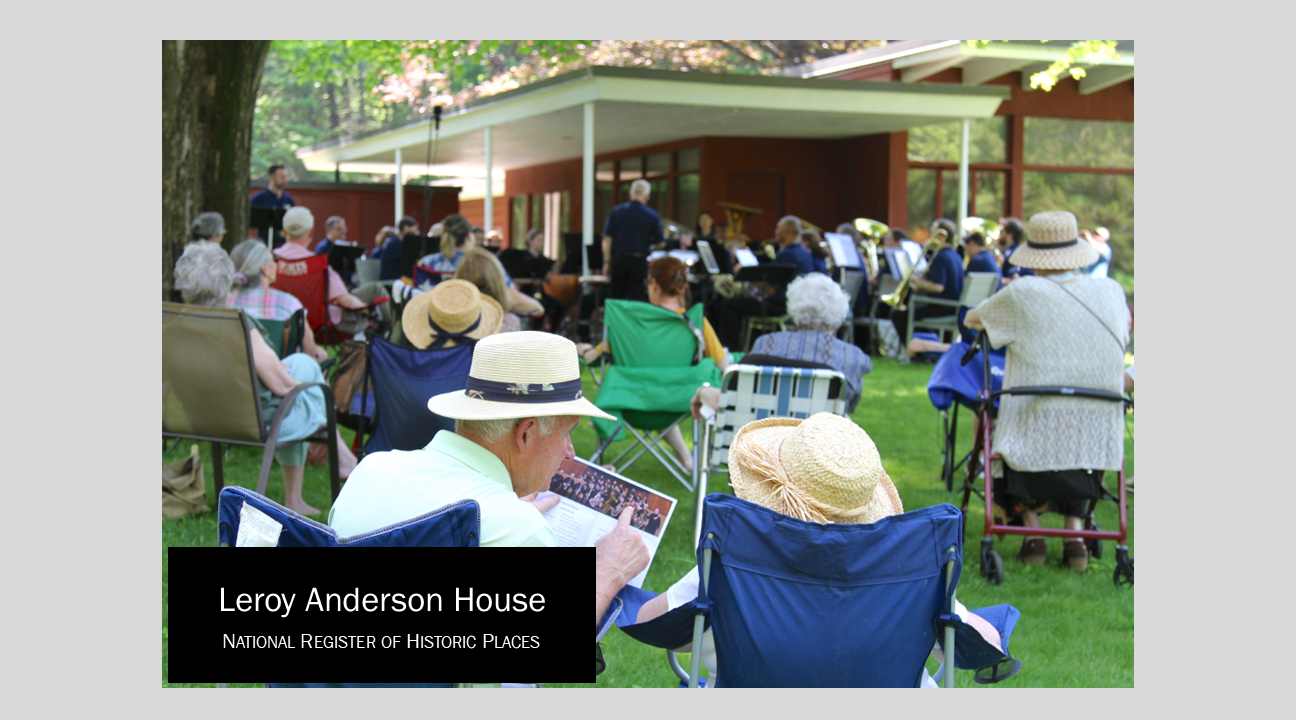 The Leroy Anderson Foundation is grateful to the production company ZDF Germany for including "Blue Tango" by Leroy Anderson in the German television series "Tannbach". We are also very pleased that PBS decided to broadcast and stream the television series "Tannbach" renamed as "Line of Separation" with English subtitles. "Blue Tango" by Leroy Anderson is included in Episode 4 of "Line of Separation" on PBS Passport
.
Blue Tango by Leroy Anderson © Woodbury Music Company LLC (ASCAP)
Woodbury Music Company LLC is represented by BMG Rights Management GmbH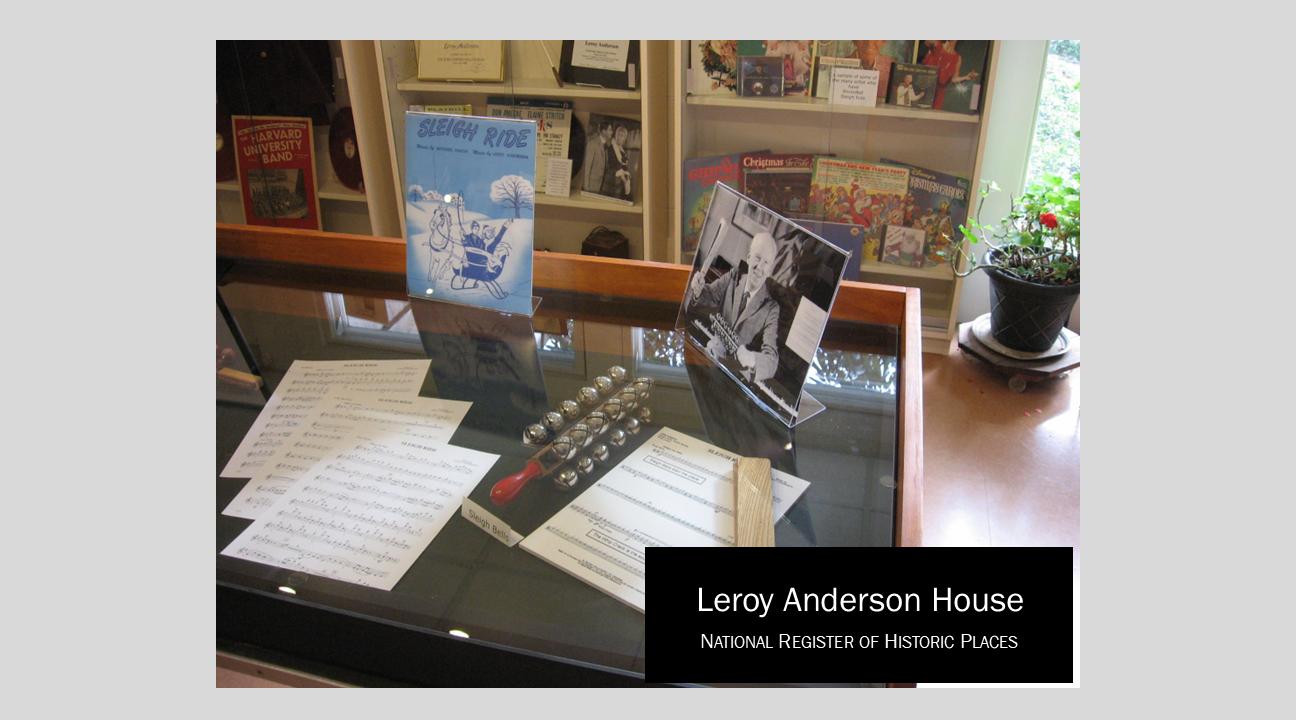 Leroy Anderson has brought so much Joy, levity, healing and togetherness to generations of musicians and families, the world around. His remarkable way of integrating styles with deep musical complexity, while maintaining accessibility to the main stream keeps his body of work as a centerpiece of 20th Century American Music Culture.
-
Carl Menk, Minnesota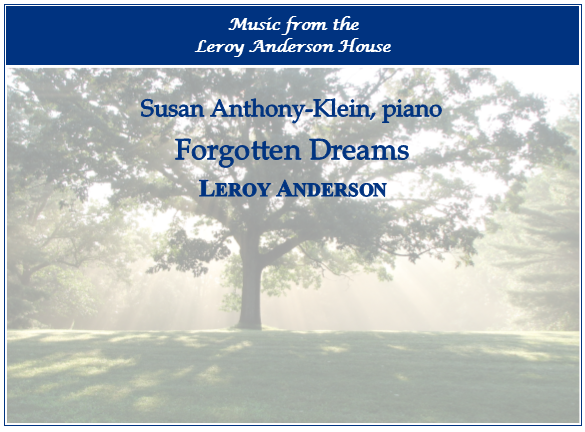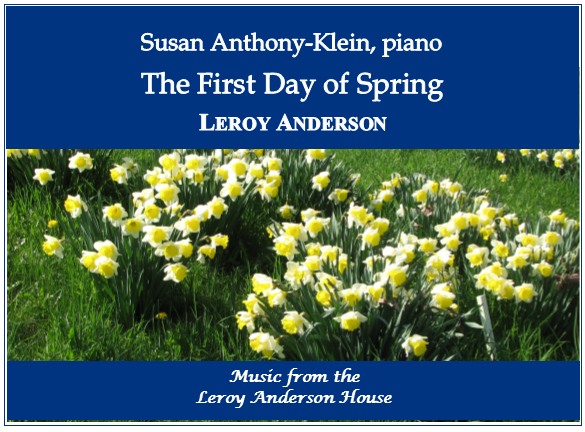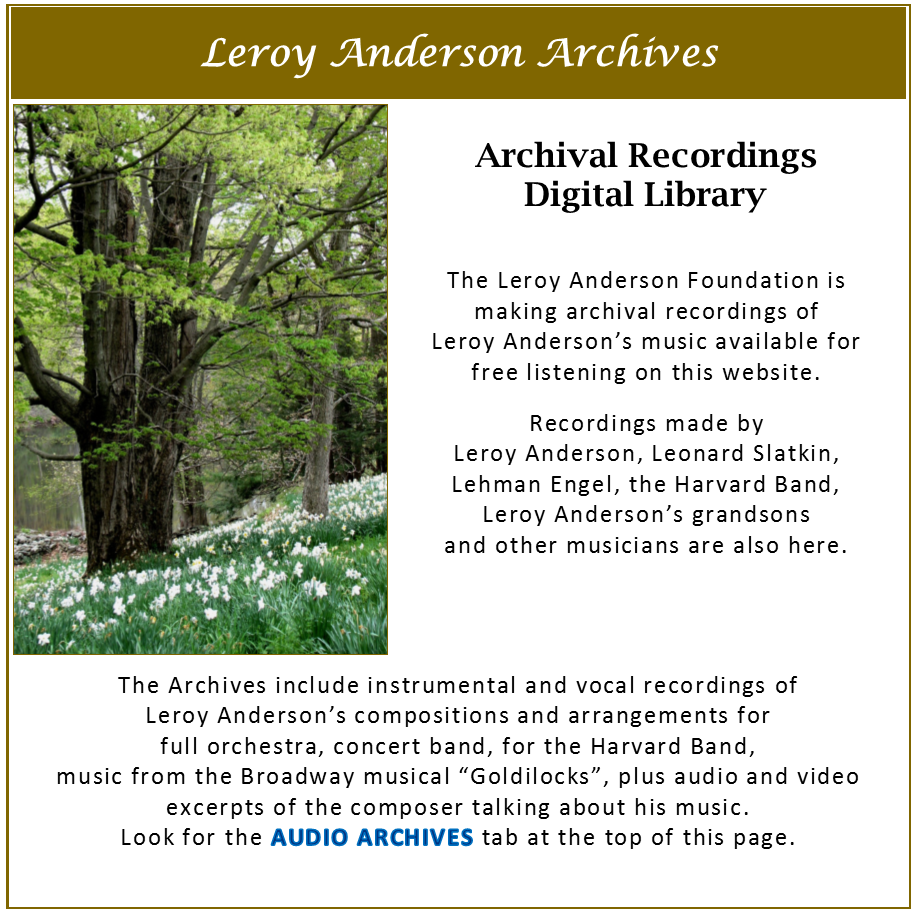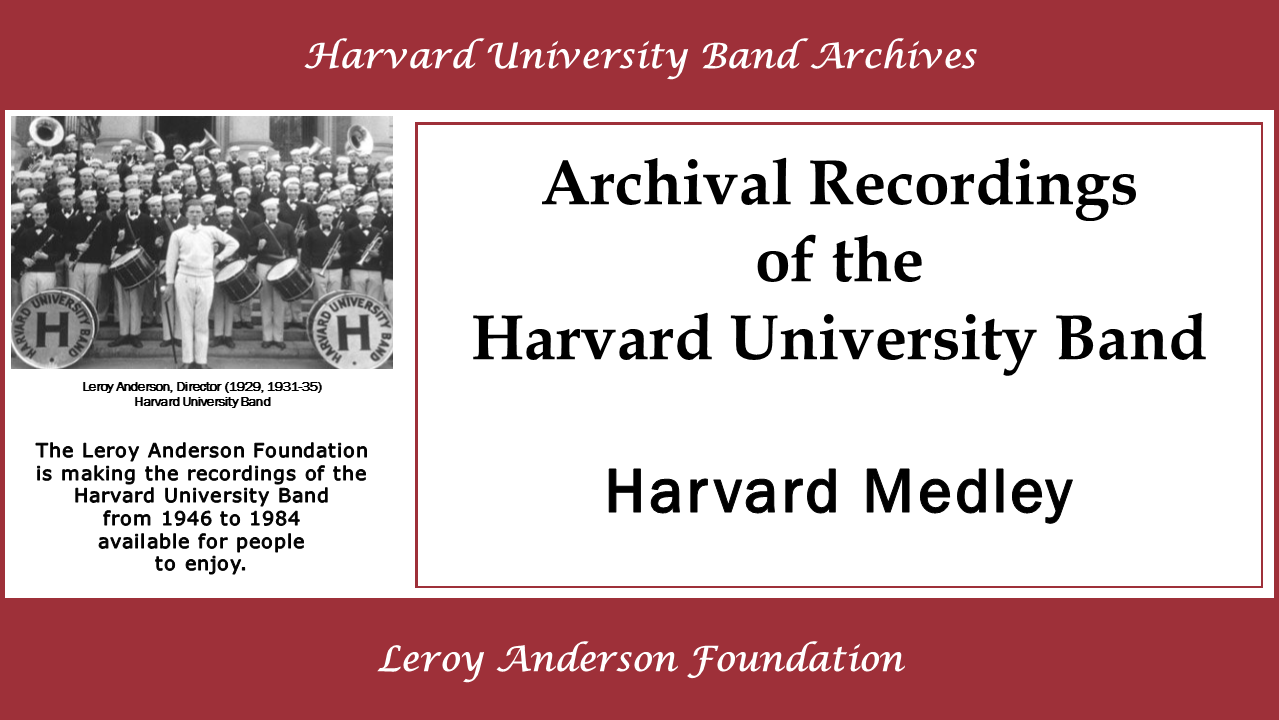 ---
Leroy Anderson Is the Composer for Now
His charming, deceptively simple music will make you feel better about things.
During our present moment of crisis, Bach provides solace, Beethoven stirs us with resolve and Brahms probes aching emotional ambiguities. But trust me: Leroy Anderson will make you feel better about things.
Anthony Tomassini
New York Times
April 22, 2020
Anthony Tomassini, one of the most respected critics, reviewers and commentators of classical music, has written another excellent article about Leroy Anderson and his music. Mr. Tomassini's articles have consistently pointed out the complexity and sophistication of Leroy Anderson's unique compositions. The full article can be read in today's New York Times in the Arts Section.
---
Sandpaper Ballet
The San Francisco Ballet performed "Sandpaper Ballet" with choreography by Mark Morris at the 3,000-seat War Memorial Opera House in San Francisco, February 11-22, 2020 for 7 performances. Written for 25 dancers, the ballet is set to Leroy Anderson's music. The ballet received its premiere with the San Francisco Ballet company on April 27, 1999. The enduring work has been praised for its wit, humor, and dazzlingly inventive movement.

The 25-minute ballet features 11 compositions by Leroy Anderson: "Sleigh Ride (Overture)," "The Typewriter," "Trumpeter's Lullaby," "Sarabande," "Balladette," "Jazz Pizzicato," "Jazz Legato," "Fiddle Faddle," "The Girl in Satin," "Song of the Bells," "The Syncopated Clock".

One of the few remaining ballet companies employing a large, full-time orchestra, the San Francisco Ballet also performed "Sandpaper Ballet" in 2001 in Barcelona, Spain and in 2010 at Tivoli Koncertsal in Copenhagen, Denmark.

"I'm very happy that we'll be playing Leroy's wonderful music again. It's a lighthearted ballet that always lifts my spirits." [Matthew Naughtin, San Francisco Ballet Librarian]

"It is a big, celebratory work that humorously plays with rhythm."[- Tina Fehlandt, Pittsburgh Ballet Theater]

"The fact that Mark Morris, a musical choreographer with a keen ear, chose to choreograph to Anderson's music is indicative of the composer's talents, charm, and broad appeal. Here we are many decades later and his music is still widely loved, regardless of context." [Kate McKinney, San Francisco Ballet]

"With well-known music by Leroy Anderson, the ballet world's master of step language - Mark Morris - plays musically and humorously with his "Sandpaper Ballet", spiced with a beautiful, jazzy and nonchalant quality of movement. [Vibeke Wern, Berlingske Media A/S, København, Danmark]

"The highlight is the revival of Mark Morris' brilliant "Sandpaper Ballet. Though it's "just" a casual divertissement, it's one of the greatest ballets in their repertoire." [Paul Parish, San Francisco arts critic]


Note: "Sandpaper Ballet" has also been performed by the Houston Ballet (2005, 2015), the Pittsburgh Ballet Theater (2015) in Chicago and the Atlanta Ballet (2019),
---
Leroy Anderson Day 2019
The 111th anniversary of Leroy Anderson's birth was celebrated at the Leroy Anderson House in Woodbury, Connecticut on the weekend of Saturday, June 29 and Sunday, June 30, 2019. Visitors to the composer's home on Saturday enjoyed tours of the house, listening to recordings of his music and sharing thoughts about playing and hearing his music.
On Sunday, June 30, 2019 many people enjoyed a wonderful performance of light concert music - "Divertimenti" - at the Leroy Anderson House. Rebecca Nesmith, soprano, Jennifer Anthony-Bogue, flute, Susan Anthony-Klein, piano and Joseph Darcourt, cello delighted the audience with music by Mozart, Fauré, Rachmaninoff, J.S. Bach, Massenet, Franck, Gershwin, Bolling, and four pieces by Leroy Anderson - Arietta, Forgotten Dreams, The Typewriter, and The Penny Whistle Song. Many thanks to the musicians and the volunteer members of the Friends of the Leroy Anderson Foundation for making this weekend and, in particular, Sunday's concert a great success.
The Leroy Anderson Foundation
Woodbury, Connecticut
June 30, 2019
---