Music for Advent - A Holiday Concert with Cynthia Bos
Saturday, December 8, 2018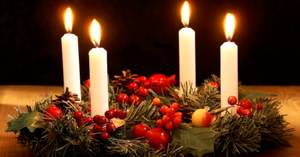 Cynthia Bos will present a concert of piano music for Advent at the Leroy Anderson House on Saturday, December 8, 2018 at 1:00 PM.
Cynthia Bos is an accompanist, arranger and composer who plays and writes beautiful music for her own enjoyment and that of others. She plays several instruments, including the piano, flute and guitar. Cynthia specializes in liturgical church music and in composition and improvisation. She has a particular interest in improvisational collaboration with other musicians. She also seeks to encourage and develop the musical skills of others. While Cynthia often plays for church and outside events, she most enjoys sharing her music with family and friends. Cynthia and her family live in West Hartford, Connecticut.
Admission is free. Reservations are encouraged. To reserve a place, send an email to: info [at] leroyandersonfoundation.org.
Yulia Fedorov performs at Leroy Anderson House
September 9, 2018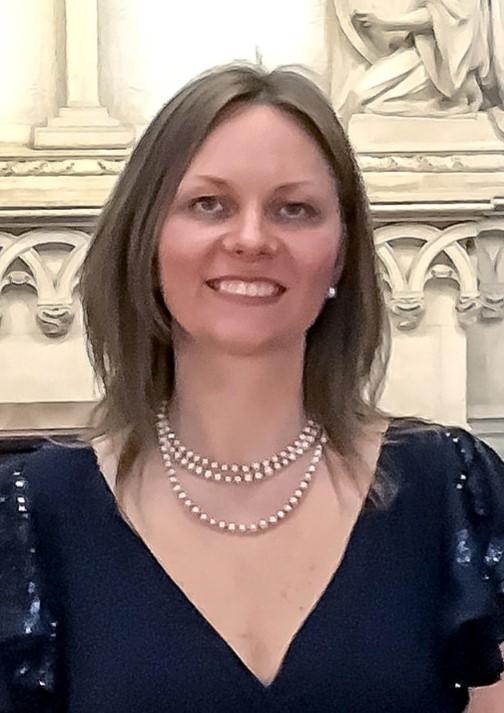 Pianist Yulia Fedorov of Trumbull, Connecticut presented a program of classical music at the Leroy Anderson House in Woodbury, Connecticut on Sunday, September 9, 2018 at 2:00 pm. She presented works by Schumann, McDowell, Liszt, Grieg, Chopin, Beethoven, J.S. Bach and Leroy Anderson. This was the first public music performance at the Leroy Anderson House since the Anderson home was designated a Historic House Museum by the Town of Woodbury. The concert included the premiere of Ms. Fedorov's arrangement of the 2nd movement "Andante" of Leroy Anderson's Piano Concerto in C. A capacity audience gave Ms. Fedorov a sustained ovation after her brilliant performance.
"Her program was delightful and her performance was perfect", said Rolf Anderson, Vice President of the Leroy Anderson Foundation. "We look forward to Yulia Fedorov's next performance at the Leroy Anderson House."
A native of Ukraine, Yulia Fedorov earned a degree in Piano Performance and Music Theory at Dnipro Conservatory of Music. She next received her Master's degree in Music Education, Music Theory, Composition and Music History from Lviv Conservatory of Music. In Connecticut she earned her Master of Science in Music Education at Western Connecticut State University. Since 2002 Yulia has been teaching piano and music in Westport and Trumbull, Connecticut and performing in multiple concerts as a soloist and an accompanist. Yulia has been enjoying teaching music and inspiring her students for over twenty years. She lives with her husband and three children in Trumbull, Connecticut.
Northeast Connecticut Community Orchestra
June 21, 2018
The Northeast Connecticut Community Orchestra will present a concert titled "From Bach to Blue Tango" at the Southbury Public Library on Thursday, June 21, 2018 at 7:00 pm in the library's Kingsley Room. Based in Woodstock in Connecticut's "Quiet Corner", the Northeast Connecticut Community Orchestra was founded in 2012 by music teacher Yaroslav Tereshchenko, then of Mansfield, CT. Since then, the string orchestra has played one spring and one winter concert each year, performing music written by composers ranging from Vivaldi and Mozart to Scott Joplin and the Beatles. After the 2016 Christmas concert, Tereshchenko joined the Omaha (Nebraska) Conservatory faculty. Dylan Lomangino of Mansfield, CT became the orchestra's conductor and music director. Along with playing viola and teaching music in Connecticut schools, he now considers conducting to be his calling. Comprised of 20 musicians performing on violin, viola, cello and double bass, the Windham County-based ensemble will bring approximately 10 members to the Southbury performance.
The Northeast Connecticut Community Orchestra is a 501(c) 3 non-profit organization. The concert in Southbury will be their first performance in Western Connecticut. This concert is made possible by the Friends of the Southbury Public Library and the Leroy Anderson Foundation. Light refreshments will be provided.
Like all Southbury Public Library programs, this presentation is free to attend and open to anyone regardless of town of residency. Registration is required. Please call 203-262-0626 ext. 130 to register or visit the Reference Desk.
Contact: Shirley Thorson, Head Librarian
Southbury Public library
100 Poverty Rd.
Southbury, CT 06488
203-262-0626 ext. 140 www.southburylibrary.org
Music Performances and Music Education
The Leroy Anderson Foundation is pleased to support music performances and music education at the Leroy Anderson House in Woodbury, Connecticut and at the Woodbury Senior Community Center in Woodbury, Connecticut. Prior to 2019 the Leroy Anderson Foundation provided support for music programs organized by the Gunn Memorial Library in Washington, Connecticut; the Naugatuck Community Choir in Naugatuck, Connecticut; the Northeast Connecticut Community Orchestra in Woodstock, Connecticut; the Connecticut Valley Symphony Orchestra in West Hartford, Connecticut; and at the Southbury Public Library in Southbury, Connecticut.
For Music Directors
Performances of the music of composer Leroy Anderson
The Leroy Anderson Foundation is writing a history about the composer Leroy Anderson. The book will include a chapter describing the popularity of Leroy Anderson's music in Europe. We would like to include information about performances of his music with a special focus on the centennial year 2008. Please help by sending information about your performances of Leroy Anderson's music. We appreciate receiving text in the original language. Physical copies of concert programs are of special interest for the archives. We appreciate, however, receiving a digital file via e-mail.
If we receive information about future concerts well in advance, we can help to publicize the concert through the newsletter page of the official website for the composer: leroyanderson.com. Musicians as well as listeners may send comments about Leroy Anderson's music in their native language to the Guestbook page of the composer's official website: leroyanderson.com. Your comments will help us to present a European perspective about Leroy Anderson's music.
---